Gentle Cream Facial Cleanser
Wishlist
Regular price

$41.00

Sale price

$19.00
Gentle face cleanser for all skin types
Helps remove make up, excess oil and dead skin cells
Creates a natural nourishing revitalising layer that protects and mositurises
---
---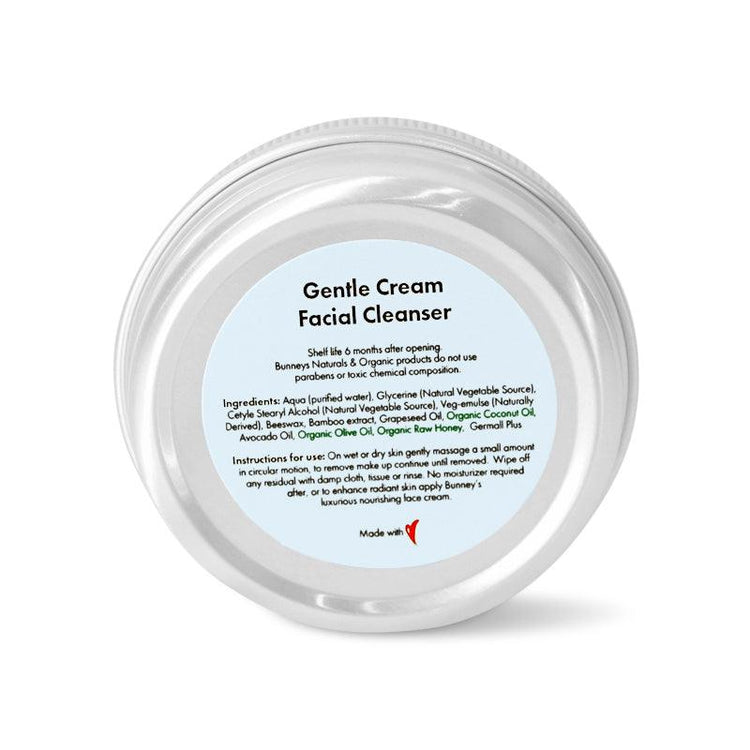 Another great product
Bunney has done it again.
Love my face cleanser, gave it my niece so will have to order more.
My new must have
This has replaced my supermarket supply of face lotions. It is amazing. Thank you for creating. I am about to order my third tub.
Perfect gift.
My mum loves this and for Christmas I got her 2 more tubs and she was so excited! She's been using it since 2019 and said her skin has never been better
This makes my skin feel so refreshed and it smells soo good
Ingredients

Key Ingredients: Organic Raw Honey, Organic Olive, Avocado, Organic Bamboo Extract and Natural Pumice

Organic Australian Honey provides anti-bacterial benefits and deeply moisturises, Organic Olive Oil, Avocado oil are rich in Vitamine E and break down tough grease. Natural Pumince and organic Bamboo extract grease and dirt, dead skincells are removed without stripping the skins natural oils. Natural local beeswax and Raw Honey provide eco anti-bacterial, anti-fungal cleansing and protection.

Full Ingredients List:

Aqua (purified water), Glycerine (Natural Vegetable Source), Cetyle Stearyl Alcohol (Natural Vegetable Source), Veg-emulse (Naturally Derived), Beeswax, Organic Bamboo Extract, Grapeseed Oil, Organic Coconut Oil, Avocado Oil, Organic Olive Oil, Organic Raw Honey, Natural Pumice, Germall Plus
Directions

Gently massage a small amount in circular motion, to remove make up continue until removed. Wipe off any residual with damp cloth or cotton pads. Organic Avocado, Organic Caster oil and Vitamin E nourish and rejuvenate skin cells. For further radiant skin apply Bunney's Nourishing Face Cream with Calming Zinc Cream.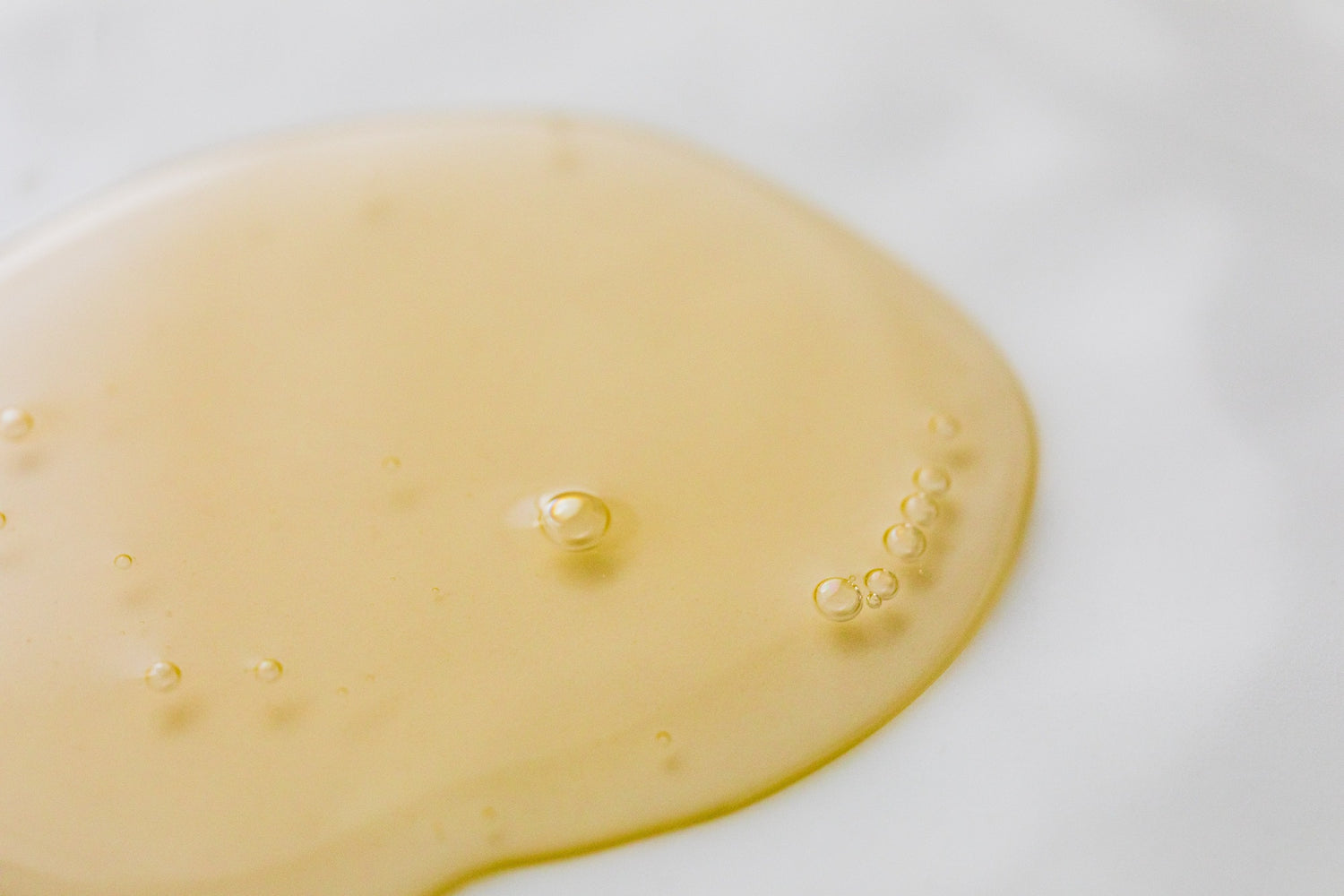 Our manufacturing Process
Handmade in Melbourne in a controlled hygenic dust free environment, UV and Ozone Medical grade Steriliser cleanses manufacturing equipment, utensils and containers prior to production.
Why Choose Bunney's
Natural Local Beeswax
Natural Local plant oils
Moisturises and exfoliates naturaly throughout the day
Cleans tough to remove grease from working hands and body without using harsh chemicals.
Gentle on skin, suitable for all skin types
Safe to use on children
Handmade in Melbourne
Skin problems be-gone!


"It is great to see that Bunney's products only use ingredients that are contributing to better skin. I am a big fan and highly recommend these products."
"It's the most incredible feeling, both physically and emotionally. The relief is mind blowing!  I highly recommend – you have nothing to lose, and absolutely everything to gain."
"Thank you, Bunney, you have changed my life!"
"Thank u Bunney! YOU ARE SUCH A LIFE SAVER & GAME CHANGER!"
You can't judge a book by it's cover!  The unassuming packaging uncovers a great product made with love.
Bought a face wash and daily face cream at the Queen Victoria markets on my last visit from Sydney (2 months ago). The products have been great. Will reorder soon. This is the only cream that hasn't given me pimples and I have been using it everyday. A little goes a long way.
Amazing! I recently bought the healing face mask from the mind body and spirit festival and it's so effective yet gentle I could use it daily. I'll definitely be buying it again and trying out other products too