Ultimate Skin Repair Combination | Bundle
Wishlist
Regular price

$50.00

Sale price

$48.00
Nourishing Face Cream & Calming Zinc Cream.
Reduce stretch marks and scars with this double power combination. Or use them as super nourishing all day routine.
Together these two will:
Nourish skin in a natural way reducing redness, soothing inflamed skin, relieve itching or associated conditions. Has strong combined anti-oxidant ingredients, assist recovery and development of stronger skin cells over time. Draw moisture from air contributing to smooth, radiant moist looking skin.
---
---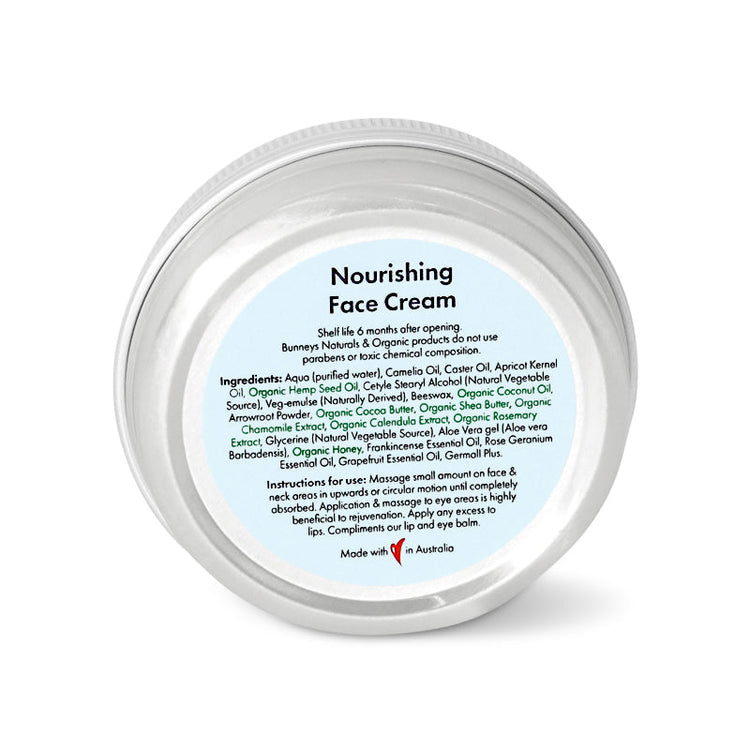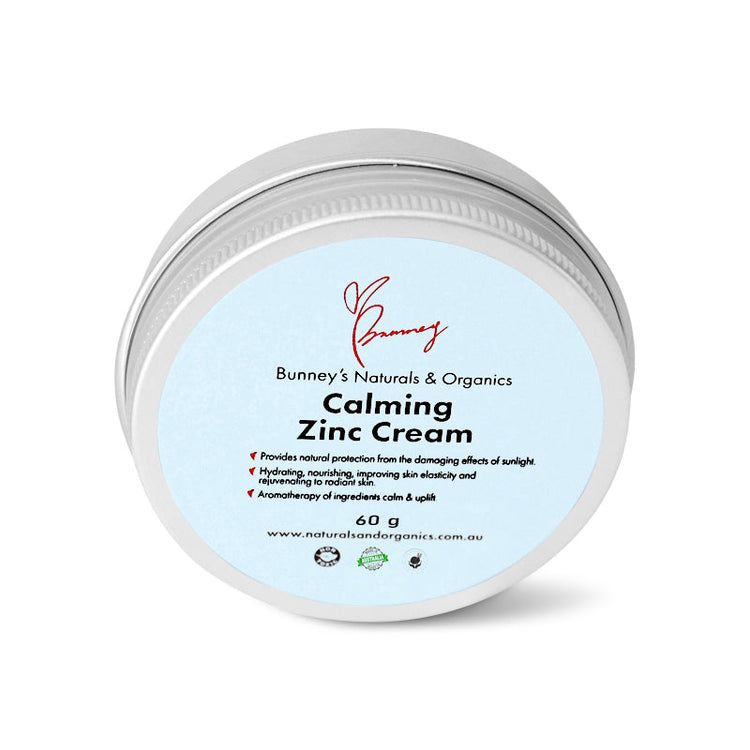 Best natural skincare ever!
Thank you so much to the creators and scientists for this products! As a 22 year old female this is the only skin care I have found to properly cleanse, hydrate and keep moisturised throughout the entire day! I wear it underneath my mineral makeup and it doesn't affect the wear but I haven't had a single outbreak of pimples since I started using bunny's naturals and organics! Highly recommend! Gorgeous texture and feel on the skin x and they ship to NEW ZEALAND! Perfect! Fast shipping and super cute packaging with instructions and more info on the products! Once again! Thank you so much bunny's naturals and organics! 🥰🥂
Amazing products!
The more of your product range we buy, the more we love them!
Best pack
Got this for my mum who uses your products for Christmas. She is so excited about this! Loves the products and how it makes her skin feel
Ingredients

Nourishing Face Cream:

Key Ingredients: Organic Chamomile and Calendula, Frankincense and Rose Geranium, Organic Camelia Oil, Organic Hemp, Organic Caster, Organic Raw Honey

Oleic acid, strong in anti-aging properties, Organic Camelia Oil and Organic Hemp moisturize inflammation without clogging pores, naturally treats dermatitis and other irritations that can develop through daily exposures. Organic Cocoa butter in Nourishing Face Cream and Calming Zinc Cream creates a natural barrier to protect and restore nutrients rejuvenated from applying both products. Phytochemicals in Organic Cocoa butter helps to stimulate blood flow slowing visible effects of aging and UV damage. Organic Chamomile is a very powerful natural anti-oxidant that heals dermatitis, eczema, clogged pores, tightens pores and regenerates skin cells to slow aging. Organic Calendula compliments providing anti-bacterial, anti-inflammatory properties. Organic Australian Honey is an effective anti-bacterial agent that helps clean pores, clear acne, soothe sunburn and deeply moisturise skin. Frankincense essential oil, well known for its anti-aging powers is referred to as the king of essential oil or liquid gold. Frankincense regulates sebum production, tightens pores with astringent property, brightens and lightens. Rose Geranium oils add natural glow and wholistically conditions skin soothing any irritations or skin break outs including redness, acnes, rashes from dry skin.

Full Ingredients list:

Aqua (purified water), Camelia Oil, Organic Caster Oil, Apricot Kernel Oil, Organic Hemp Seed Oil, Cetyle Stearyl Alcohol (Natural Vegetable Source), Veg-emulse (Naturally Derived), Beeswax, Organic Coconut Oil, Arrowroot Powder,Organic Cocoa Butter, Organic Shea Butter, Organic Chamomile Extract, Organic Calendula Extract, Organic Rosemary Extract, Glycerine (Natural Vegetable Source), Organic Aloe Vera (Aloe vera Barbadensis), Organic Honey, Frankincense Essential Oil, Rose Geranium Essential Oil, Grapefruit Essential Oil, Germall Plus.

Calming Zinc Cream:

Key Ingredients: 20% Food-grade Zinc Oxide, Grapefruit, Organic Ylang Ylang and Patchouli

Food Grade Zinc Oxide is a natural sunscreen with anti-inflammatory and anti-bacterial benefits. Skin astringent agent helps skin tissue regeneration, regulates sebum production, heals open cuts and bacterial induced acne prone skin. The protection layer added from Calming Zinc Cream protects from UV during the day and from bacteria attacks through the night.

Full Ingredients List:

Aqua (Purified Water), Beeswax, Organic Cocoa Butter, Organic Coconut Oil, Avocado Oil, Aloe Vera Gel, Glycerine (Natural Vegetable Source), Organic Honey, Cetyle Stearyl Alcohol (Natural Vegetable Source), Veg-emulse (Naturally Derived), (FoodGrade) non-nano Zinc Oxide, Organic Cocoa Powder, Organic Ylang Ylang Essential Oil, Grapefruit Essential Oil, Patchouli Essential Oil, Germall Plus
Directions

Massage small amount on face & neck areas in upwards or circular motion until completely absorbed. Application & massage to eye areas is highly beneficial to rejuvenation. Apply any excess to lips. Compliments our lip and eye balm.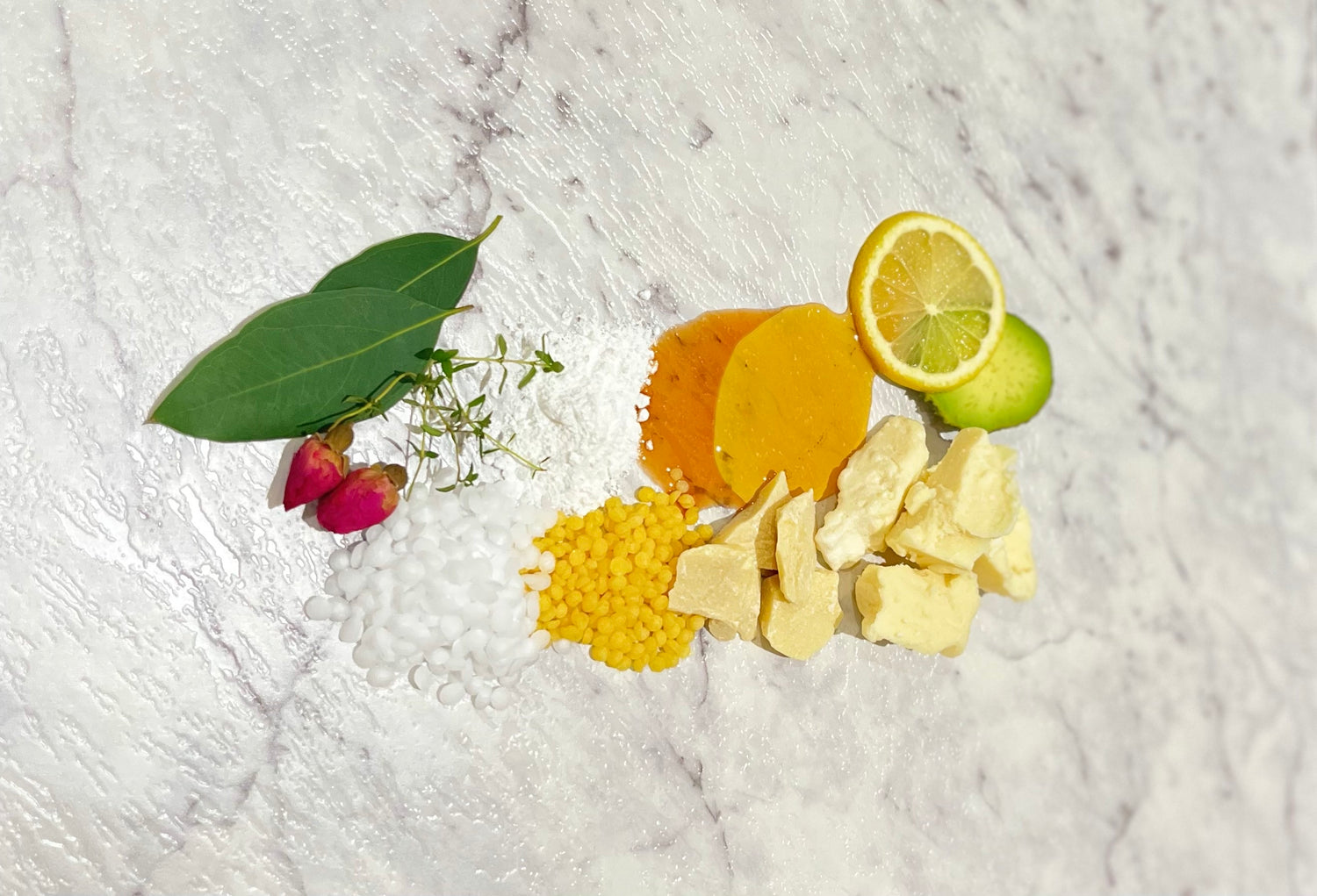 Our manufacturing Process
Handmade in Melbourne in a controlled hygenic dust free environment, UV and Ozone Medical grade Steriliser cleanses manufacturing equipment, utensils and containers prior to production.
Why Choose Bunney's
Rich in oleic acid, vitamin A, B, D and E, Omega fatty acids 3 and 6
No lab produced skin conditioning agents
Easy absorbtion
Rich in nutrients that stimulate deeper skin tissue collagen reproduction
Anti-inflammatory and anti-bacterial
Apply with Calming Zinc Cream to reduce stretch marks and scars
Safe to use on children
Handmade in Melbourne
Skin problems be-gone!


"It is great to see that Bunney's products only use ingredients that are contributing to better skin. I am a big fan and highly recommend these products."
"It's the most incredible feeling, both physically and emotionally. The relief is mind blowing!  I highly recommend – you have nothing to lose, and absolutely everything to gain."
"Thank you, Bunney, you have changed my life!"
"Thank u Bunney! YOU ARE SUCH A LIFE SAVER & GAME CHANGER!"
You can't judge a book by it's cover!  The unassuming packaging uncovers a great product made with love.
Bought a face wash and daily face cream at the Queen Victoria markets on my last visit from Sydney (2 months ago). The products have been great. Will reorder soon. This is the only cream that hasn't given me pimples and I have been using it everyday. A little goes a long way.
Amazing! I recently bought the healing face mask from the mind body and spirit festival and it's so effective yet gentle I could use it daily. I'll definitely be buying it again and trying out other products too