Natural Deodorant
Wishlist
Naturally deodorizes excess sweat, develops smooth and nourished underarm area
Provides natural anti-inflammatory and anti-irritation benefits
---
---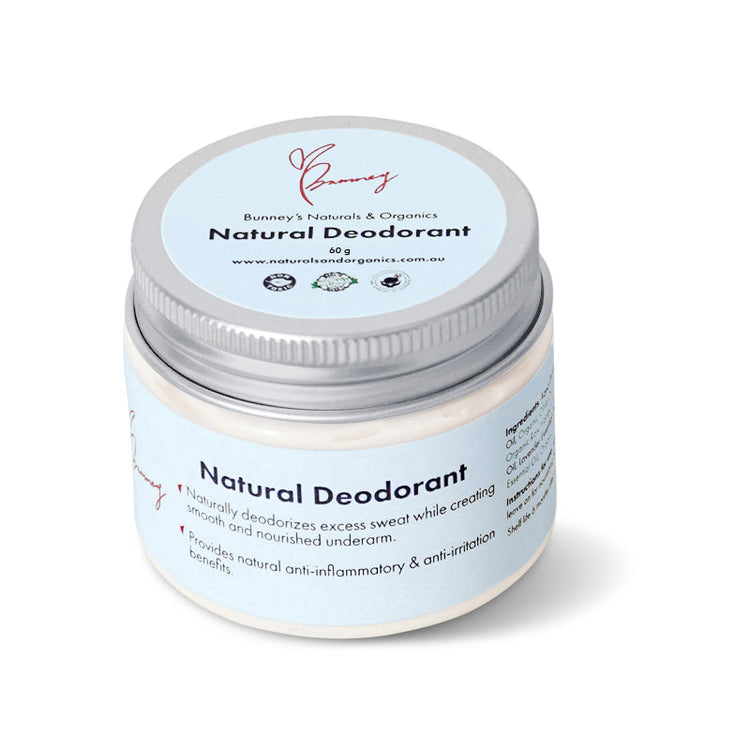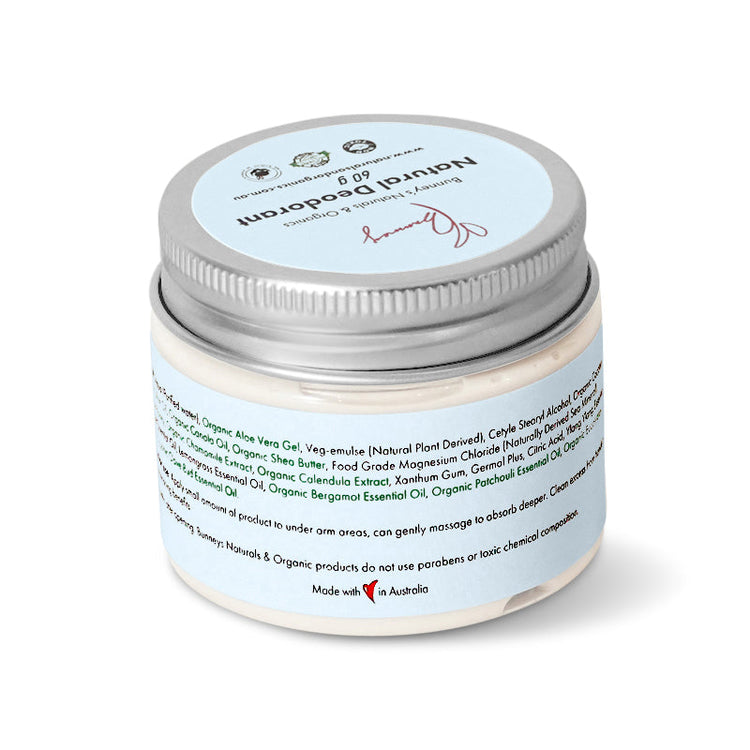 Great for breastfeeding
I have struggled to find a good deodorant since having kids and breastfeeding. Not sure what's causes worse BO during this time, hormones? but other deodorants weren't working. I will only use quality natural ingredients on my skin and this deodorant ticks all the boxes. Currently caravanning around Australia and this is proving to work even in the sweatiest conditions.. I apply a few times a day if needed. I've had no irritation, no ingrown hairs. It improves my skin and smells of lovely essential oils. Thanks for your products and great service.
Best Natural deodorant
I can't talk highly enough of this product! It smells amazing and I am left feeling fresh all day! Buying again
Ingredients

Key Ingredients: Food Grade Magnesium, Aussie Pink Clay, Organic Calendula, Chamomile, Bergamot, Eucalyptus, Cedarwood and Lemongrass, Tea Tree, pepper mint

Natural magnesium mineral kills bacteria from sweat, Australian Pink Clay draws out impurities. Bergamot, lemongrass and tea tree essential oils apply natural anti-fungal, anti-bacterial, anti-inflammatory agents. Magnefied, Pepper mint and Australian Euclyptus provide natural antiseptic agents and support faster absorption.

Full Ingredients List:

Aqua (Purified water), Organic Aloe Vera, Veg-emulse(Natural Vegetable Source), Cetyle Stearyl Alcohol(Natural Vegetable Source), Aussie Pink Clay, Organic Coconut Oil, Organic Olive Oil, Organic Canola Oil, Organic Shea Butter, Food Grade Magnesium Chloride (Naturally Derived Sea Mineral), Organic Raw Honey, Organic Chamomile Extract, Organic Calendula Extract, Organic Diatomaceous Earth, Magnesium Hydroxide, Xanthum Gum, Germal Plus, Citric Acid, Organic Ylang Ylang Essential Oil, Lavender Essential Oil, Lemongrass Essential Oil, Tea Tree Essential Oil, Pepper Mint Essential Oil, Organic Bergamot Essential Oil, Eucalyptus Essential Oil, Cedarwood Essential Oil
Directions

Apply one to two $2 dollar coin size amount to under arm areas, gently massage to absorb.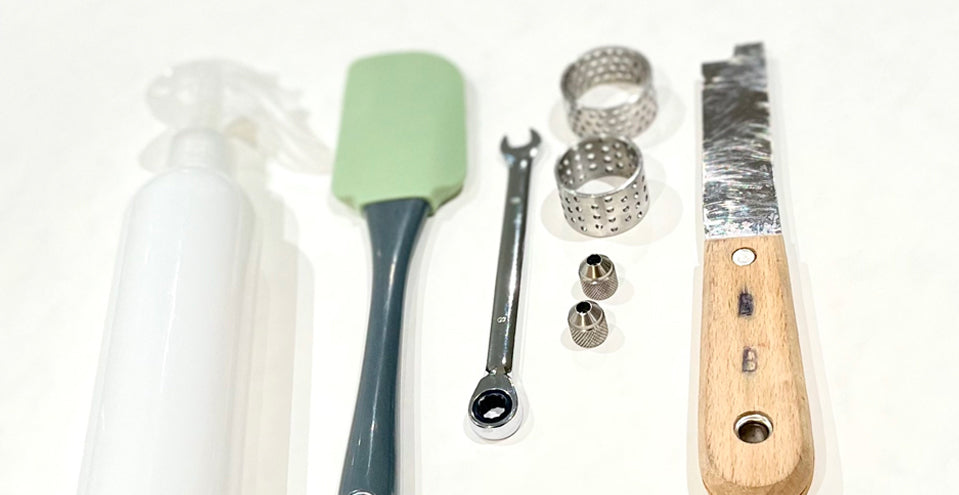 Our manufacturing Process
Handmade in
Melbourne in a controlled hygenic dust free environment, UV and Ozone Medical
grade Steriliser cleanses manufacturing equipment, utensils and containers
prior to production.
Why Choose Bunney's
Natural food grade magnesium base
Pure Natural Essential Oils and Native Australian Essentail oils
Local Australian Pink Clay
Aluminium Free
Small application, long lasting
Proven throughout Australian climates
Soothes insect bites and acne break outs
Handmade in Melbourne
Skin problems be-gone!


"It is great to see that Bunney's products only use ingredients that are contributing to better skin. I am a big fan and highly recommend these products."
"It's the most incredible feeling, both physically and emotionally. The relief is mind blowing!  I highly recommend – you have nothing to lose, and absolutely everything to gain."
"Thank you, Bunney, you have changed my life!"
"Thank u Bunney! YOU ARE SUCH A LIFE SAVER & GAME CHANGER!"
You can't judge a book by it's cover!  The unassuming packaging uncovers a great product made with love.
Bought a face wash and daily face cream at the Queen Victoria markets on my last visit from Sydney (2 months ago). The products have been great. Will reorder soon. This is the only cream that hasn't given me pimples and I have been using it everyday. A little goes a long way.
Amazing! I recently bought the healing face mask from the mind body and spirit festival and it's so effective yet gentle I could use it daily. I'll definitely be buying it again and trying out other products too