Pure & Healing Body Cream
Wishlist
Suitable for all skin types
Heals acne, Acne, Psoriasis, Eczema inflamed skin
Anti-inflammatory benefits enhance healing while calming irritations
Anti-secptic for wounds and Cuts
---
---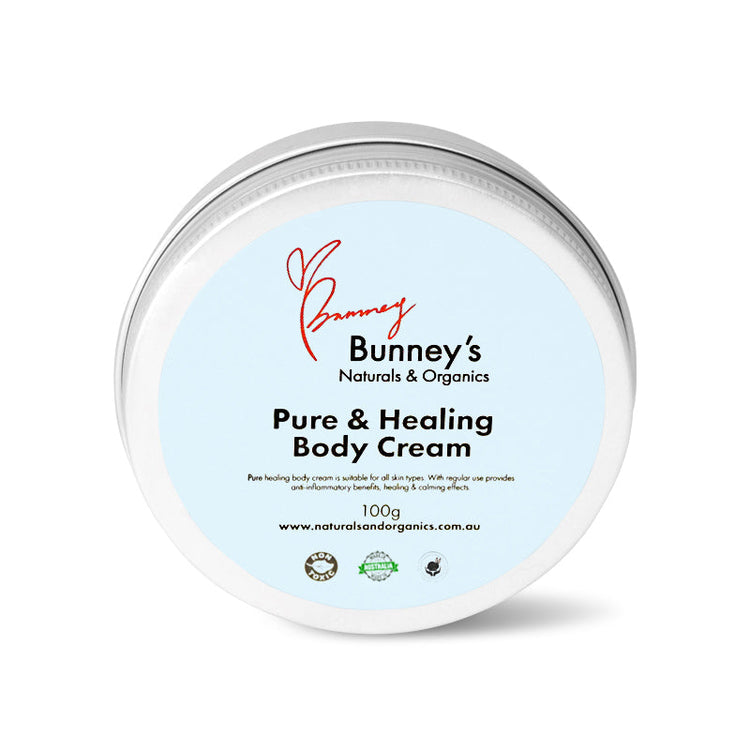 PURE HEALING BODY CREAM
I bought this for my husband as he has very dry skin on his body. He absolutely LOVES this product and it's results (he's tried MANY other products to no avail). Thank you so much Bunney Bu for another quality product 🙏
Gorgeous
Absolutely love all the products that I've been purchasing from this brand, this one is a new addition to my range :)
Smells beautiful and only need a bit to nourish your skin fully, soooo good
Instantly soft skin
Within minutes my skin feels so soft and the product smells absolutely beautiful 😊 Very happy with how little spreads so much!
Ingredients

Key Ingredients: Organic Cocoa Butter, Shea Butter, Natural Lavender, Grapefruit, Bergamot, Lemon Myrtle, Organic Raw Honey, Organic Aloe Vera

Organic Aloe Vera, Grapefruit Oil and Lavender provide an abundance of natural anti-inflammatory, anti-septic, anti-bacterial properties. Combining with rich Organic Shea and Cocoa Butter protects skin cells from outside bacteria attacks.

Full Ingredients List:

Aqua (Purified Water), Organic Olive Oil, Organic Coconut Oil, Grape Seed Oil, Organic Canola Oil, Organic Cocoa Butter, Organic Honey, Beeswax, Cetyl Stearyl Alcohol (Natural Vegetable Source), Veg-emulse (Naturally Derived), Lavender & Grapefruit Essential Oil, Organic Bergamot Essential Oil, Organic Lemon Myrtle Essential Oil, Germall Plus



Directions

For best results best combine with Calming Zinc Cream, massaging in together increases anti-inflammatory benefits. Can be used on facial areas until fully absorbed or apply anywhere required.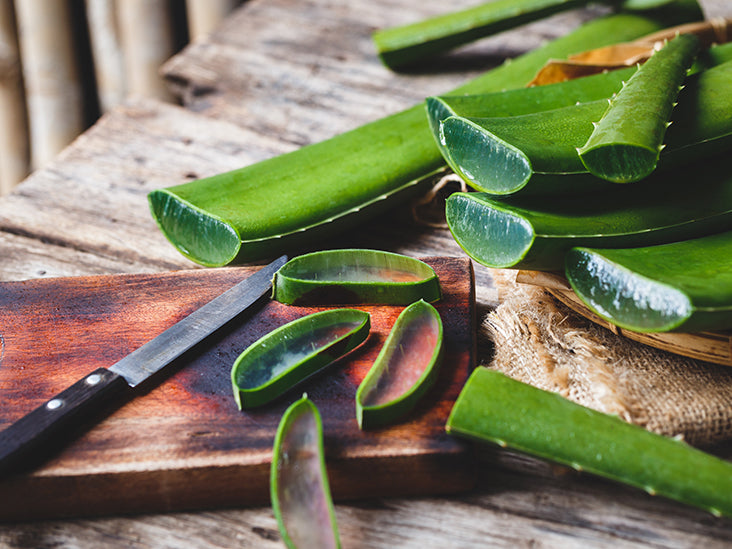 Our manufacturing Process
Handmade in Melbourne in a controlled hygenic dust free environment, UV and Ozone Medical grade Steriliser cleanses manufacturing equipment, utensils and containers prior to production.
Why Choose Bunney's
Natural Anti-inflammatory and anti-bacterial, also for problematic skin types
Relief and revcovery of Acne, Psoriasis, Eczema inflamed skin.
Can be applied on facial and Body areas
Natural Antisecptic for open wounds
Safe to use on children
Handmade in Melbourne
Skin problems be-gone!


"It is great to see that Bunney's products only use ingredients that are contributing to better skin. I am a big fan and highly recommend these products."
"It's the most incredible feeling, both physically and emotionally. The relief is mind blowing!  I highly recommend – you have nothing to lose, and absolutely everything to gain."
"Thank you, Bunney, you have changed my life!"
"Thank u Bunney! YOU ARE SUCH A LIFE SAVER & GAME CHANGER!"
You can't judge a book by it's cover!  The unassuming packaging uncovers a great product made with love.
Bought a face wash and daily face cream at the Queen Victoria markets on my last visit from Sydney (2 months ago). The products have been great. Will reorder soon. This is the only cream that hasn't given me pimples and I have been using it everyday. A little goes a long way.
Amazing! I recently bought the healing face mask from the mind body and spirit festival and it's so effective yet gentle I could use it daily. I'll definitely be buying it again and trying out other products too