2% Hyaluronic Acid
Anti-inflammatory Omega 6 & 9
Naturally Rich in Vitamin A, E & C
Prevents Blemishes Naturally
Natural Antioxidants remove Free Radicals
Restores moisture
Promotes Skin Cell Regeneration
---
---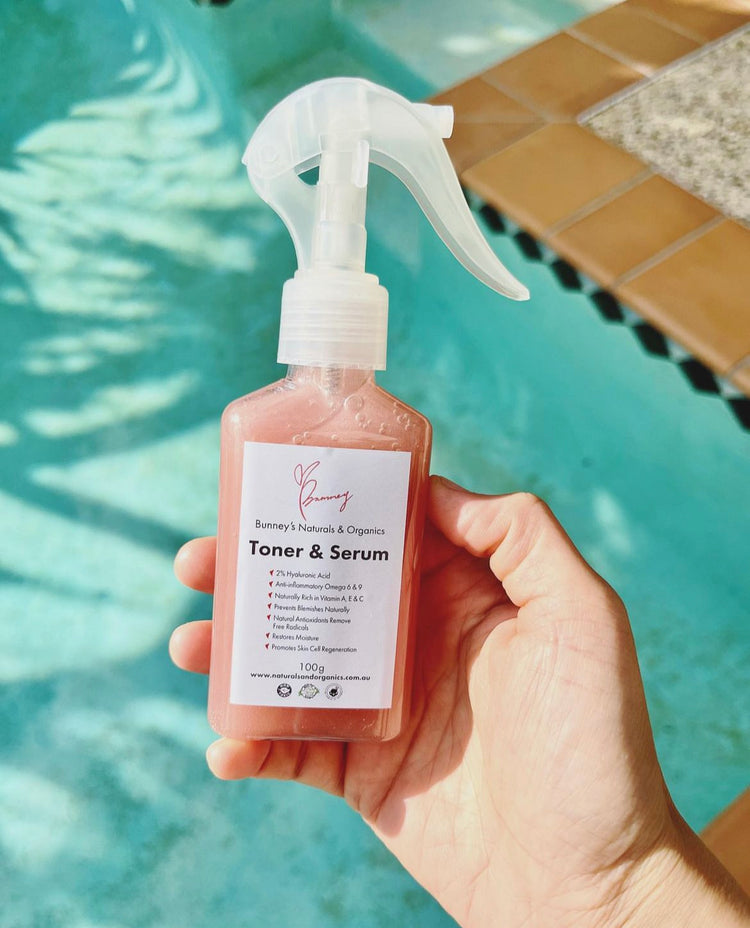 Skin improvement
I have been using this Toner and Serum for awhile now, really seeing such an improvement in my skin tone and colour. I use the complete skin care regimen, all made by Bunney and would highly recommended these products!
Glowing skin!
I use this serum everyday, alongside the facial mask & moisturiser made by Bunney. It makes my skin glow! It moisturises well, leaving my skin plump & dewy without leaving a greasy feeling. Highly recommended!
Ingredients

2% Hyaluronic Acid, Organic Apricot Kernel Oil, Organic Hibiscus, Food Grade Magnesium, Organic Aloe Vera, Rose Geranium


Full Ingredients List: Aqua, Organic Witch Hazel, Organic Apricot Kernel Oil, Organic Aloe Vera, Food Grade Magnesium, Hyaluronic Acid, Glycerin (Natural Vegetable Source), Food Grade Hibiscus Extract, Citric Acid, Food Grade Lecithin, Germal Plus
Directions

Apply one spray, thoroughly cleanse before moisturizing. Can apply through the day to enhance supple and refreshed skin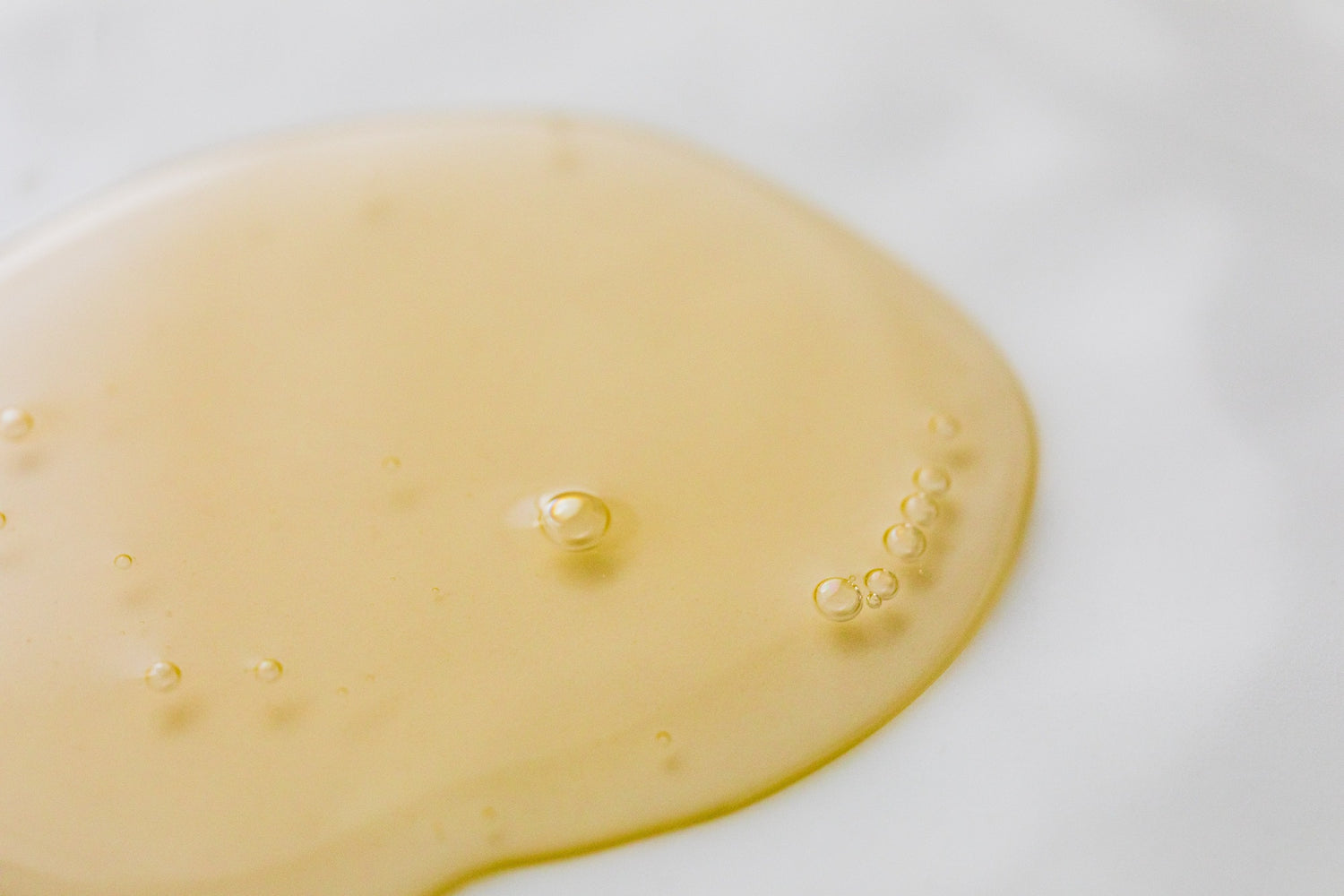 Our manufacturing Process
Handmade in Melbourne in a controlled hygenic dust free environment, UV and Ozone Medical grade Steriliser cleanses manufacturing equipment, utensils and containers prior to production.
Why Choose Bunney's
Natural Local Beeswax
Natural Local plant oils
Moisturises and exfoliates naturaly throughout the day
Cleans tough to remove grease from working hands and body without using harsh chemicals.
Gentle on skin, suitable for all skin types
Safe to use on children
Handmade on Sunnie Coast
Skin problems be-gone!


"It is great to see that Bunney's products only use ingredients that are contributing to better skin. I am a big fan and highly recommend these products."
"It's the most incredible feeling, both physically and emotionally. The relief is mind blowing!  I highly recommend – you have nothing to lose, and absolutely everything to gain."
"Thank you, Bunney, you have changed my life!"
"Thank u Bunney! YOU ARE SUCH A LIFE SAVER & GAME CHANGER!"
You can't judge a book by it's cover!  The unassuming packaging uncovers a great product made with love.
Bought a face wash and daily face cream at the Queen Victoria markets on my last visit from Sydney (2 months ago). The products have been great. Will reorder soon. This is the only cream that hasn't given me pimples and I have been using it everyday. A little goes a long way.
Amazing! I recently bought the healing face mask from the mind body and spirit festival and it's so effective yet gentle I could use it daily. I'll definitely be buying it again and trying out other products too