Hand & Face Sanitiser
Wishlist
Multipurpose, Hand, Face and Body, kills 99% of bacteria, no rinse required
70% Isopropyl Alcohol combined with Natural and Organic ingredients
Multiple organic oil, essential oils nourish and protect face and hands while sanitising
Apply on wrists or warm tissue parts as a natural perfume
---
---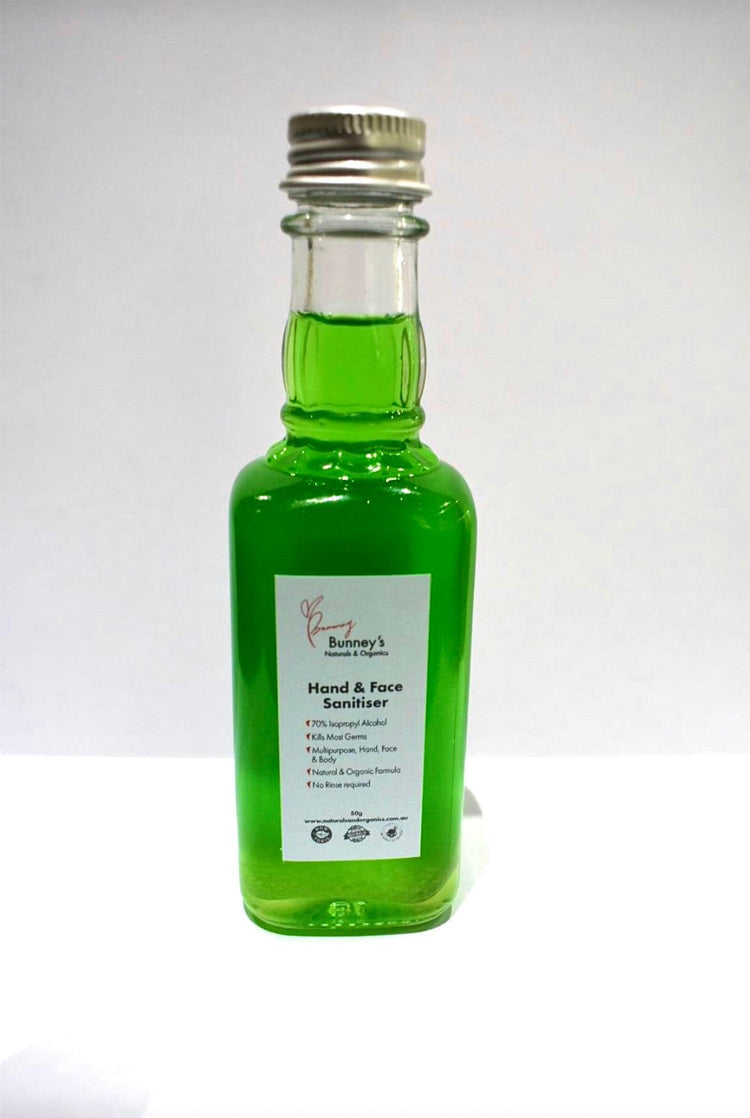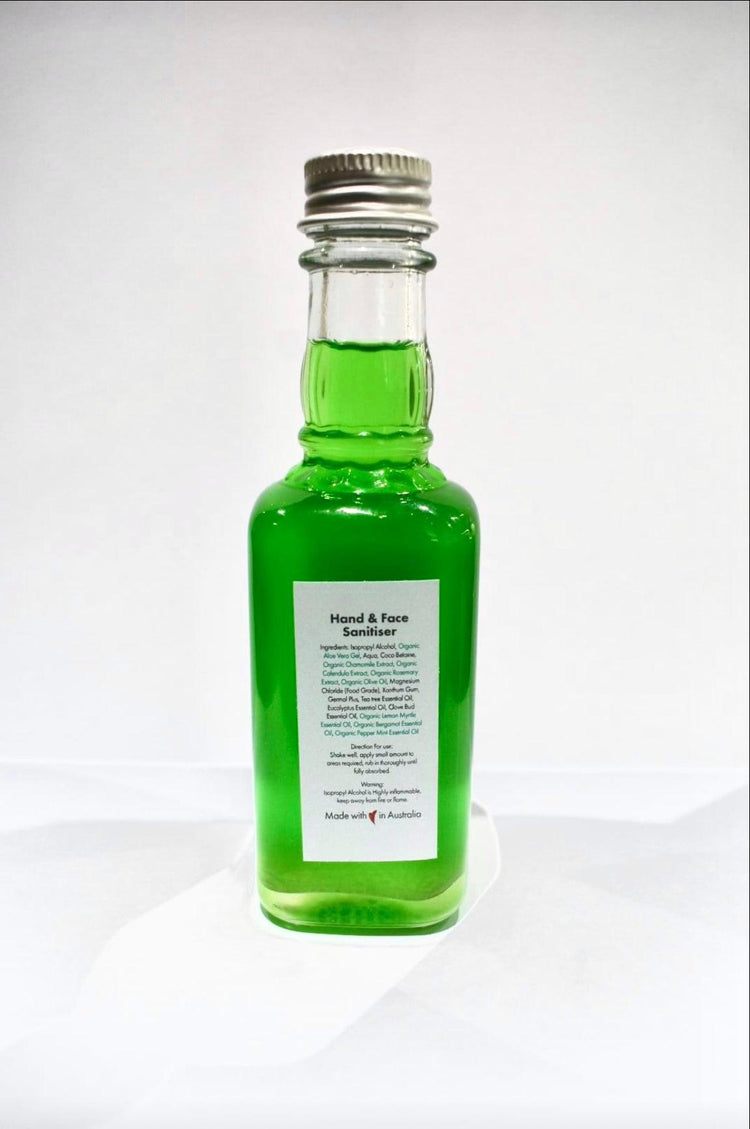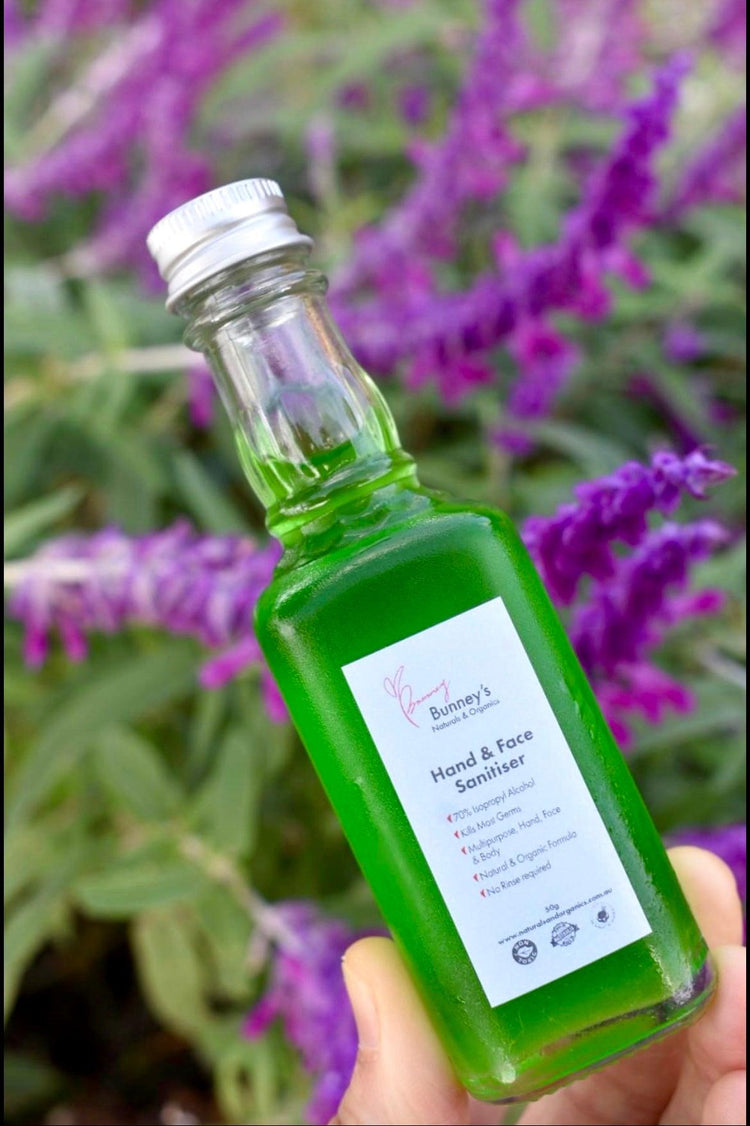 Ingredients

Food Grade Magnesium, Organic Aloe Vera, Organic Lemon Myrtle, Organic Bergamot, Peppermint, Clove bud, tea tree and Euclyptus

Organic Lemon Myrtle, bergamot, Tea tree essential oils enhance natural scents while sanitising with calming effects. Natural magnesium mineral provides anti-bacterial benefits, Organic aloe vera juice and organic olive oil calms the skin while providing anti-inflammatory benefits. Peppemint and Clove bud contain additional calming and natural anti-bacterial properties.

Directions

Dispense Small Amount into required areas, rub in
thoroughly until completely absorbed.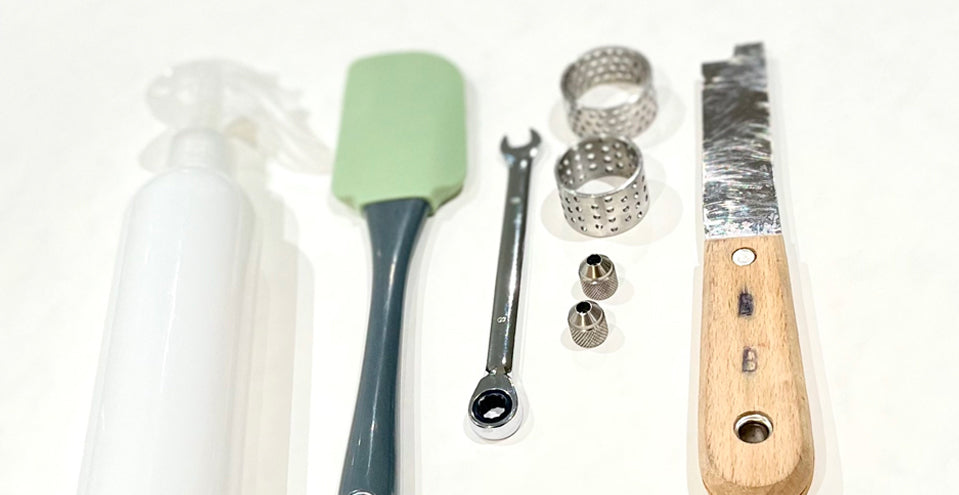 Our manufacturing Process
Handmade in Melbourne in a controlled hygenic dust free environment, UV and Ozone Medical grade Steriliser cleanses manufacturing equipment, utensils and containers prior to production.
Why Choose Bunney's
Natural food grade magnesium
Pure Natural Essential Oils and Native Australian Essentail oils
Multi-purpose as natural perfume presented in a vintage container
Handmade in Melbourne
Skin problems be-gone!


"It is great to see that Bunney's products only use ingredients that are contributing to better skin. I am a big fan and highly recommend these products."
"It's the most incredible feeling, both physically and emotionally. The relief is mind blowing!  I highly recommend – you have nothing to lose, and absolutely everything to gain."
"Thank you, Bunney, you have changed my life!"
"Thank u Bunney! YOU ARE SUCH A LIFE SAVER & GAME CHANGER!"
You can't judge a book by it's cover!  The unassuming packaging uncovers a great product made with love.
Bought a face wash and daily face cream at the Queen Victoria markets on my last visit from Sydney (2 months ago). The products have been great. Will reorder soon. This is the only cream that hasn't given me pimples and I have been using it everyday. A little goes a long way.
Amazing! I recently bought the healing face mask from the mind body and spirit festival and it's so effective yet gentle I could use it daily. I'll definitely be buying it again and trying out other products too